BINANCE CARDING METHOD 2023 EASY CC TO BTC TUTORIAL Ganga are you looking for any easy way to fund your binance account? look no further other than this guide follow everything i show you in this guide below
STEP 0: CLICK HERE HOW TO CHOOSE NON VBV CC

click here to join our private telegram channel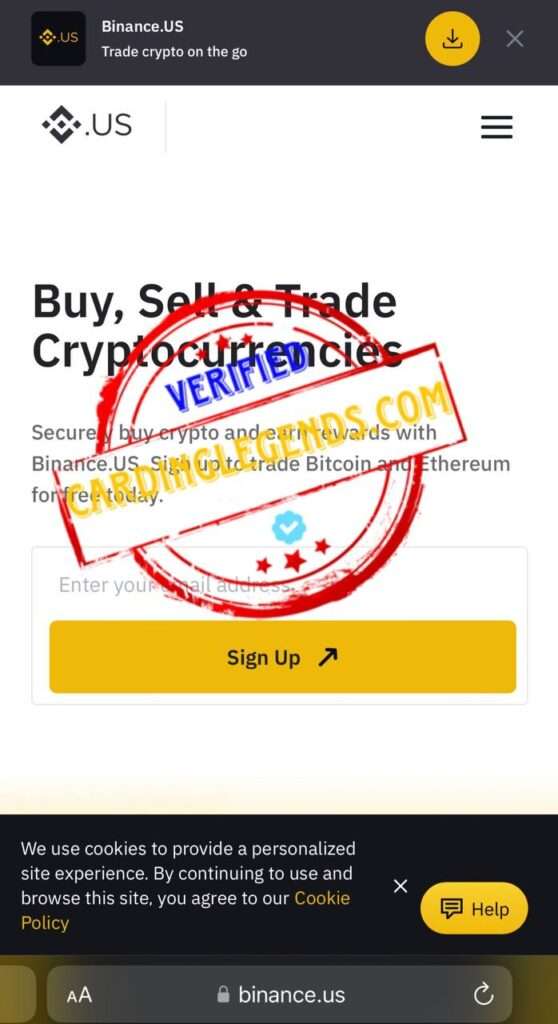 With this approach, funding your bitcoin account is simple. This approach only functions for US fullz; to use it, you must have your identification information or ID scans. Fortunately, the fullz from cardingshop.club has all you need to figure this out. Just make sure all of the fields on your card has fullz, such as the address, non-VBv, names, etc. This will assist you in your initial cashout of $1.5k or less. Only if you use the tools listed in the instruction is this strategy guaranteed to work. The complete list of links will be provided.
binance carding method 2023 reqUIREMENTS
Method – This approach has been tried and proven, and it is effective.
CC with Fullz and NonVbv – Check step 0 to purchase a proxy, VPN, or RDP. The card used in this guide is from the cardingshop.club
Match the location of the cc holder, please

Need a PC or Mac with a Windows 8.1 virtual machine installed to work.

Create an email to make an account, or use your phone number instead.

US telephone – In order to set up 2FA authentication and add a card, you must have a US phone number.
lets learn how to get non vbv cc
must watch video on how to get a non vbv cc
binance carding method 2023
First step is to visit binance site and create account make sure you visit Web version of binance.us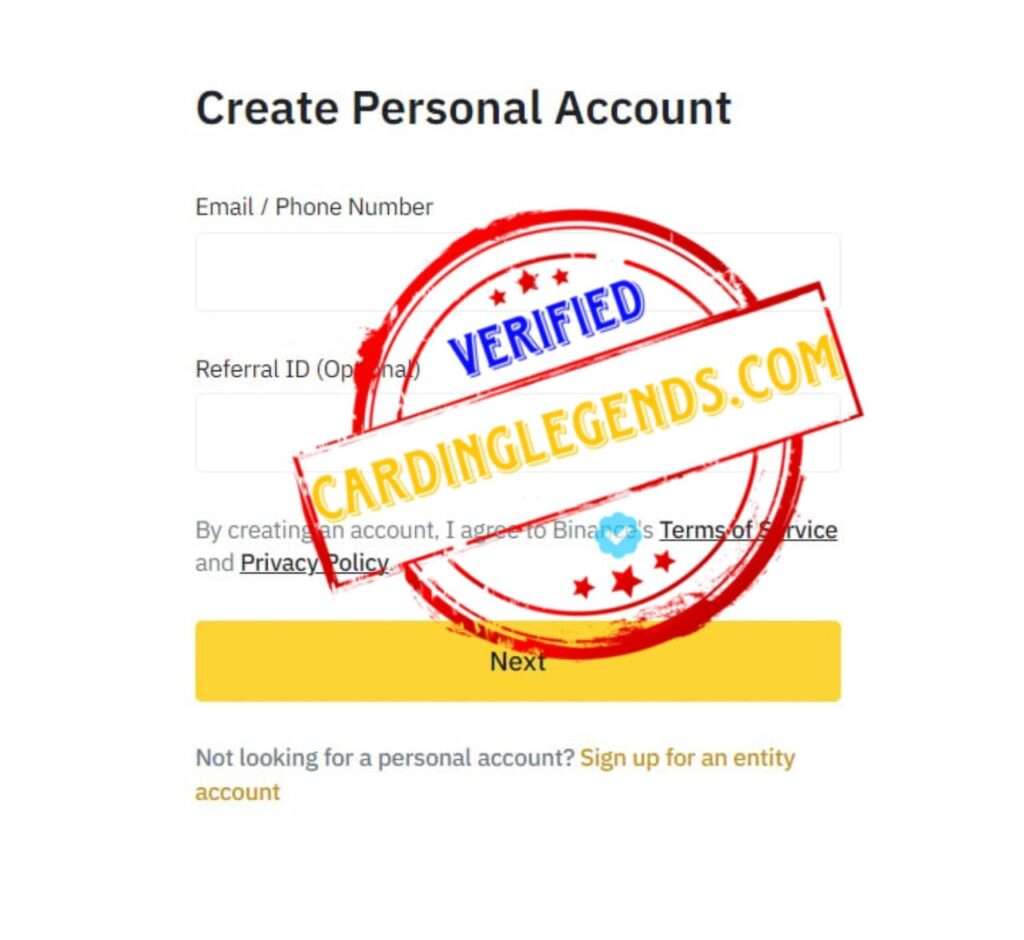 You only need an email address and a password for this step. Later, as we move forward, more information will be included.
Nest step is to increase security of your binance wallet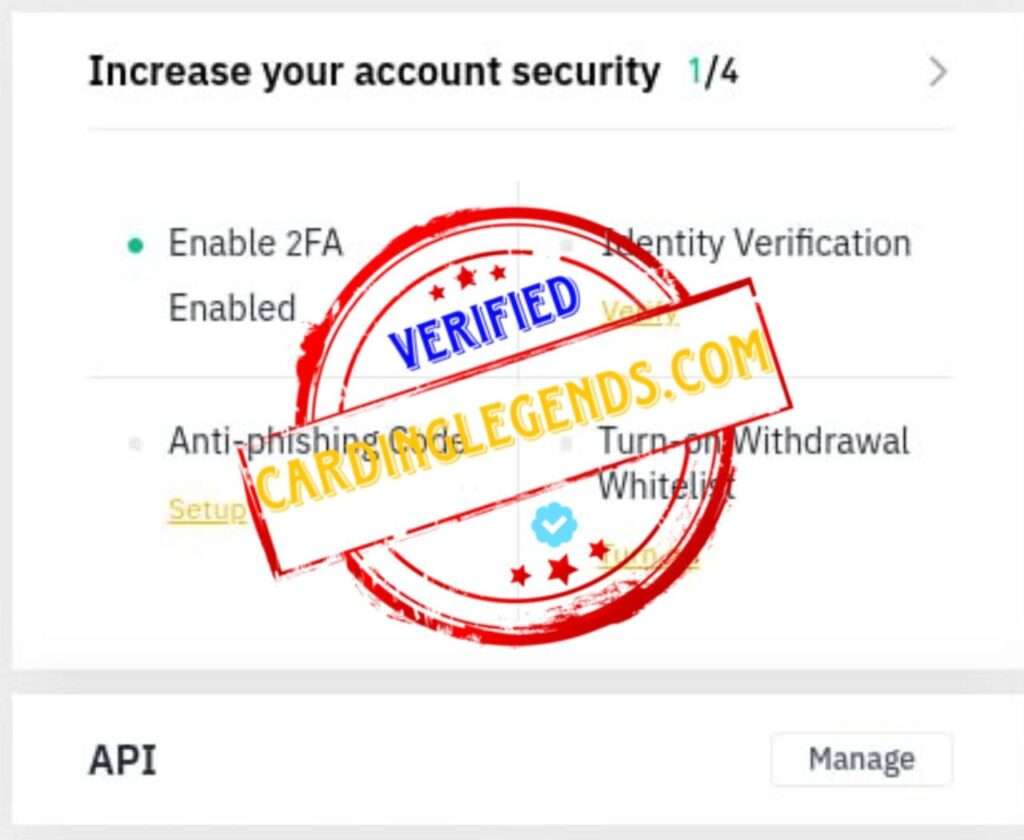 We need to finish 4 key checks, and we have already finished one. Visit the withdrawal whitelist and anti-phishing. Make sure you complete the initial 2FA check, which I already did. You must verify all of the 2FA codes given in Google Authenticator in order to confirm changes.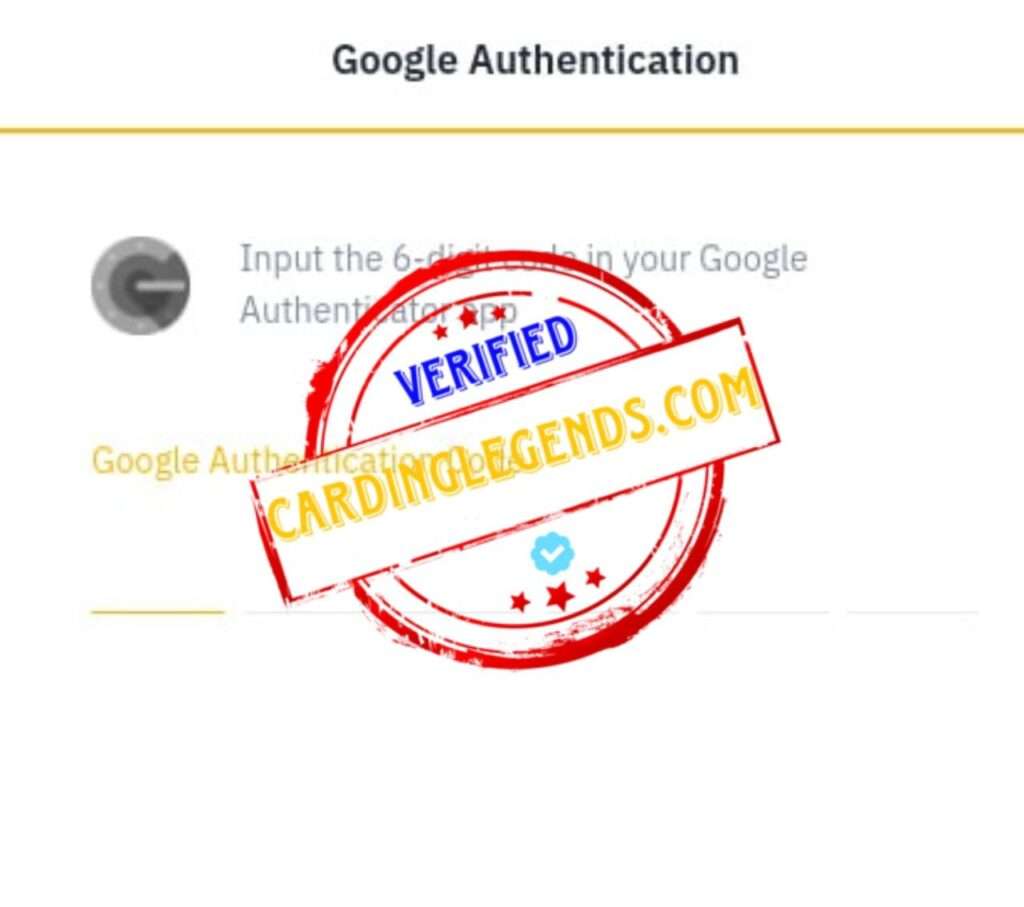 I will then walk you through the process of confirming your identification in the step that follows.
You must submit front and back ID scans in order to start purchasing bitcoin with a credit card. You may get these in the same cardingshop.club store where you purchased your fullz. You ought to have finished the preceding steps first at this level.
We will be prepared to card after we complete the identification verification process.
NOW FOLLOW METHOD THIS STEPS TO GET VERIFICATION DOC
Make sure you follow the video i posted below to verify your binance account.
Next, submit the documents you downloaded from the cardingshop from your email.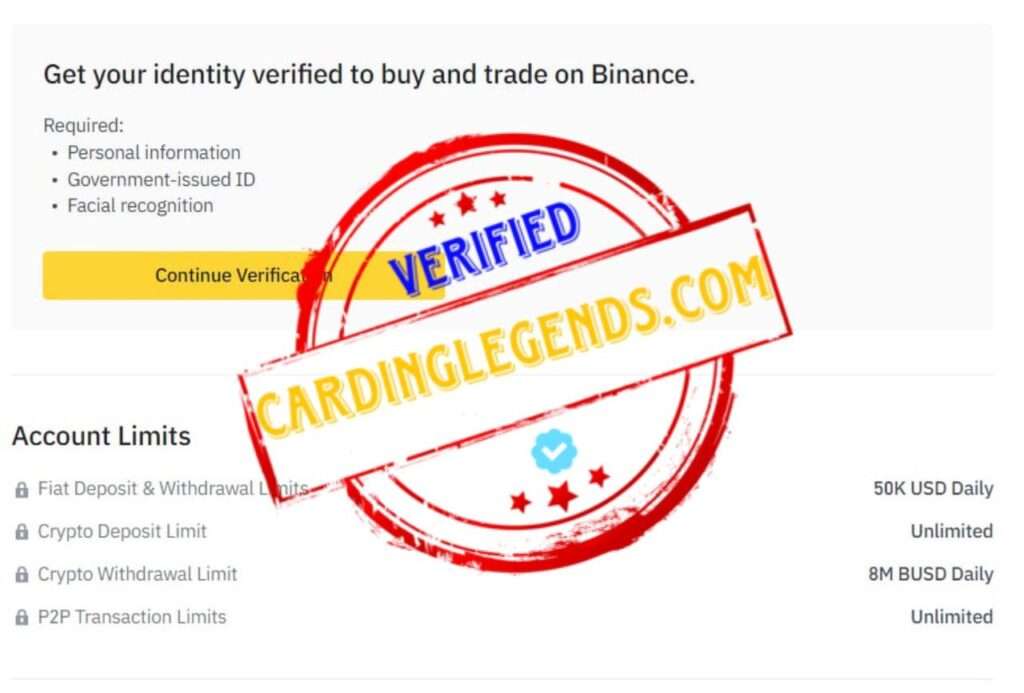 lets upload documents you got from cardingshop.club
Upload the front and back in the precise order that the website requests. Verification of this type will take a few minutes to be confirmed.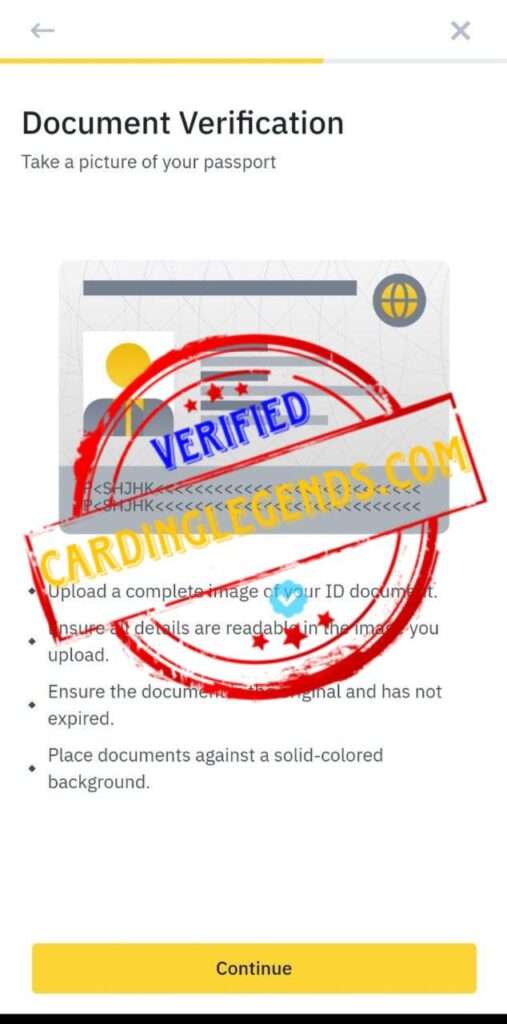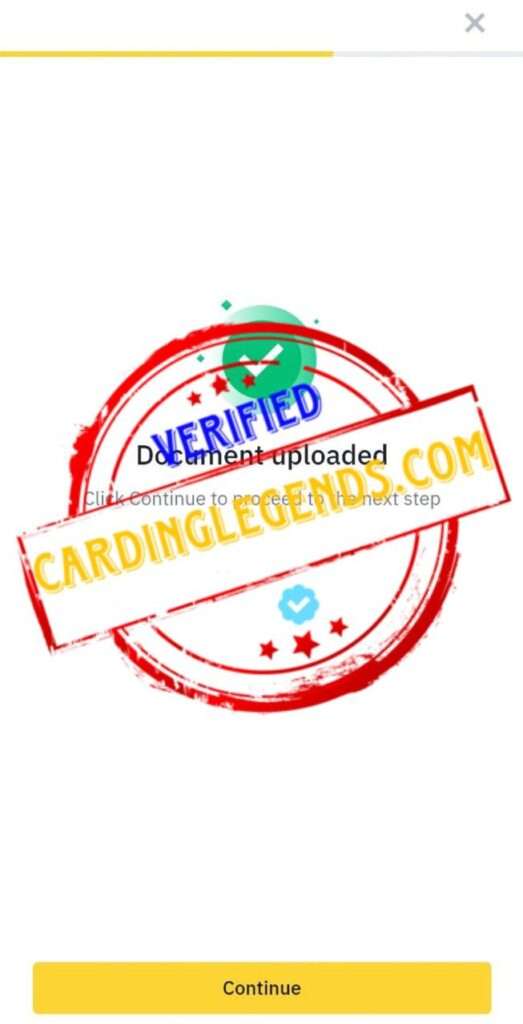 You will receive an email notification and your account will be verified after a short while.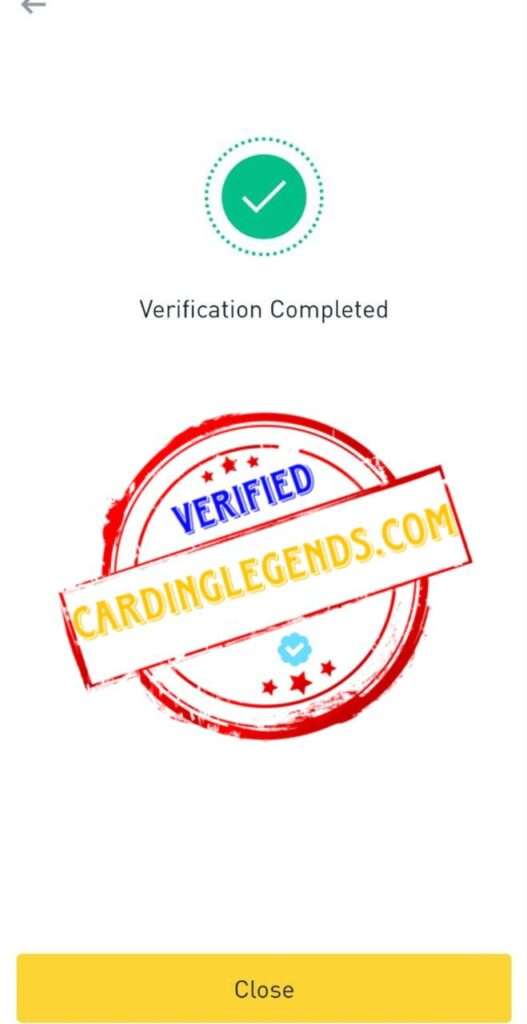 Buying btc with cc you got from cardingshop.club
Now that your account has been fully confirmed, all of the checkmarks should be there on your profile when you visit your dashboard.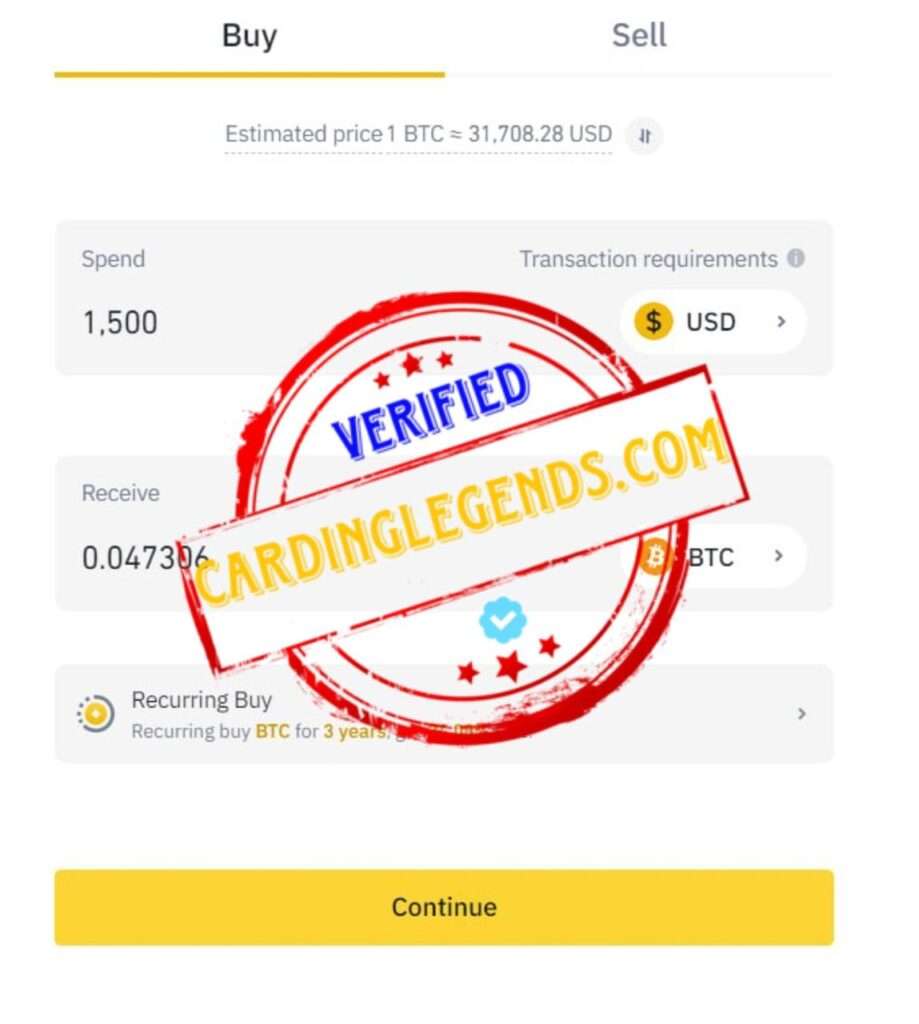 After confirming our identify, the system will quickly rate our account security as 4/4.
Next Enter your amount when buying Bitcoin with a credit card. Although my card has roughly $4k as the i got shows, I decided to use $1500 in my situation.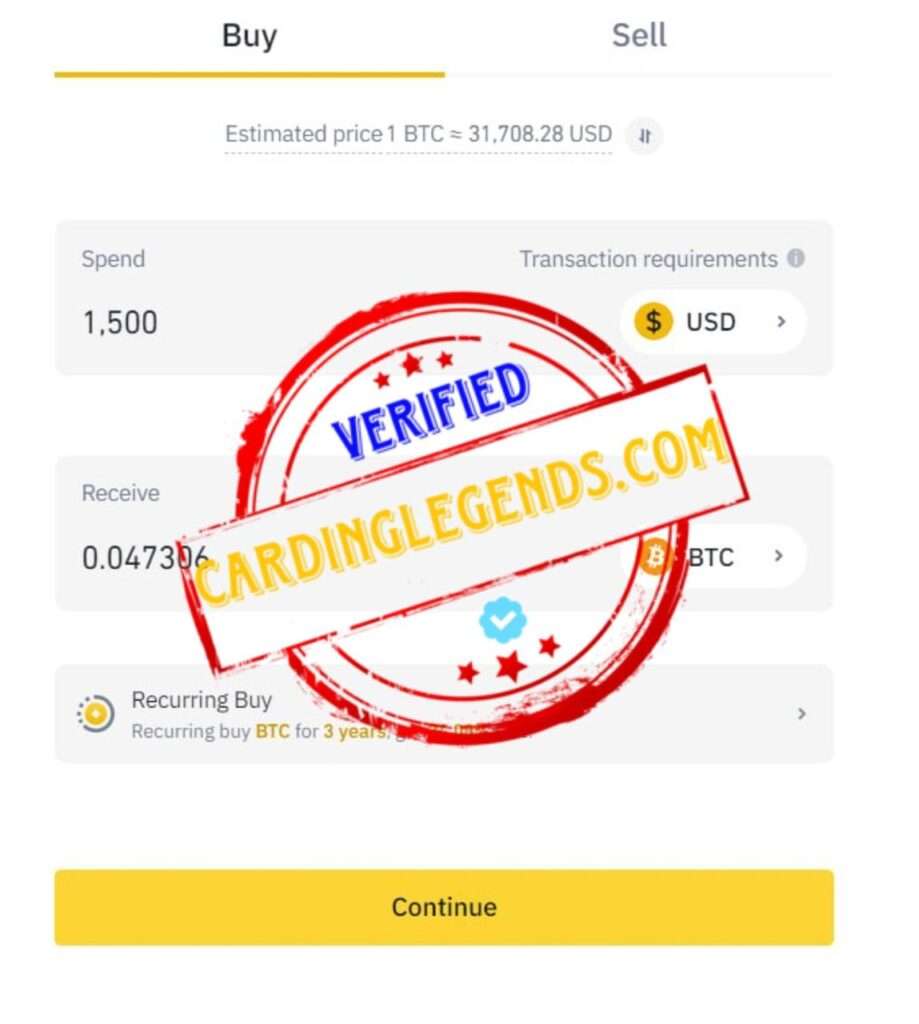 Next, add a card to use for payment.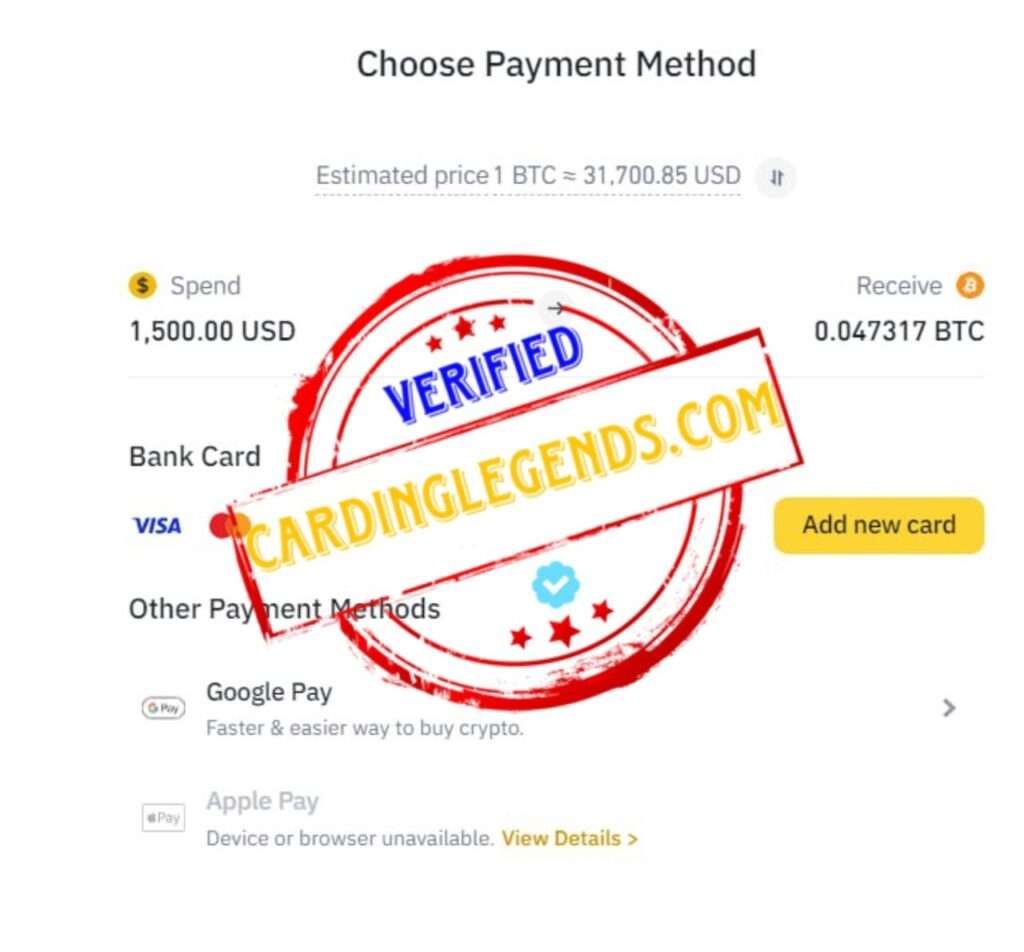 You must add a new card as a payment option in order to use this service.
Make careful to complete all necessary information before adding your non vbv fullz from the cardingshop.club.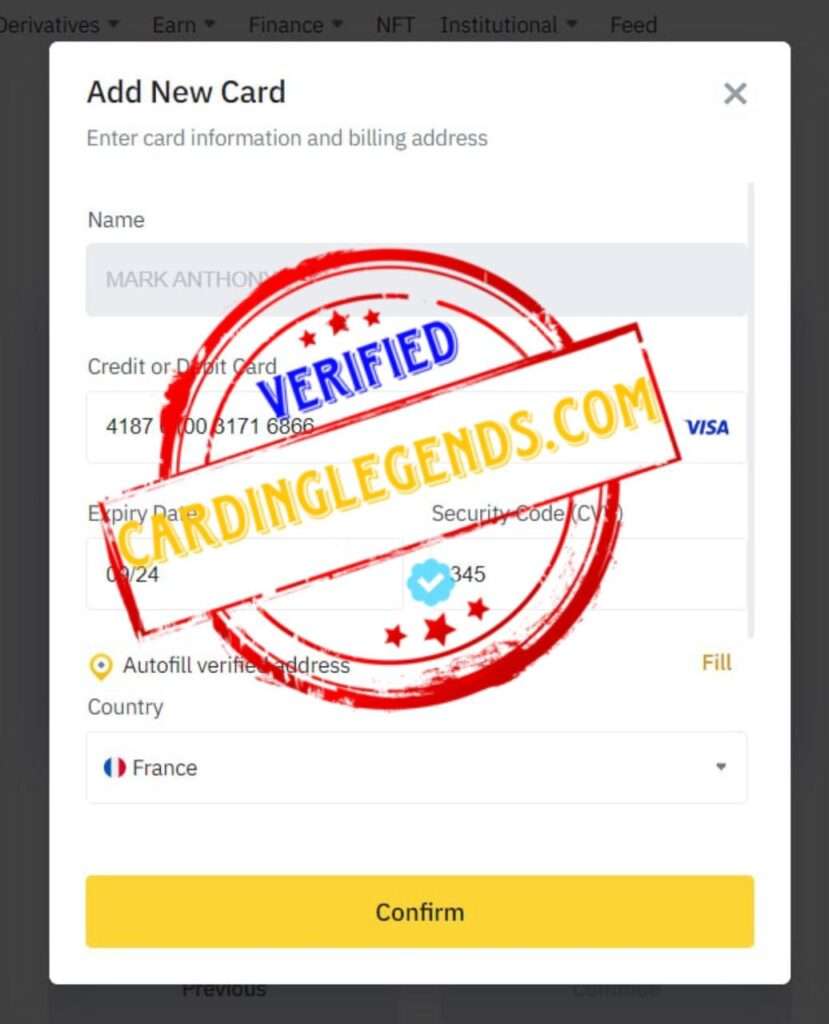 proceed and approve the transaction
Now that the payment method is attached, place the order as shown in the photographs below.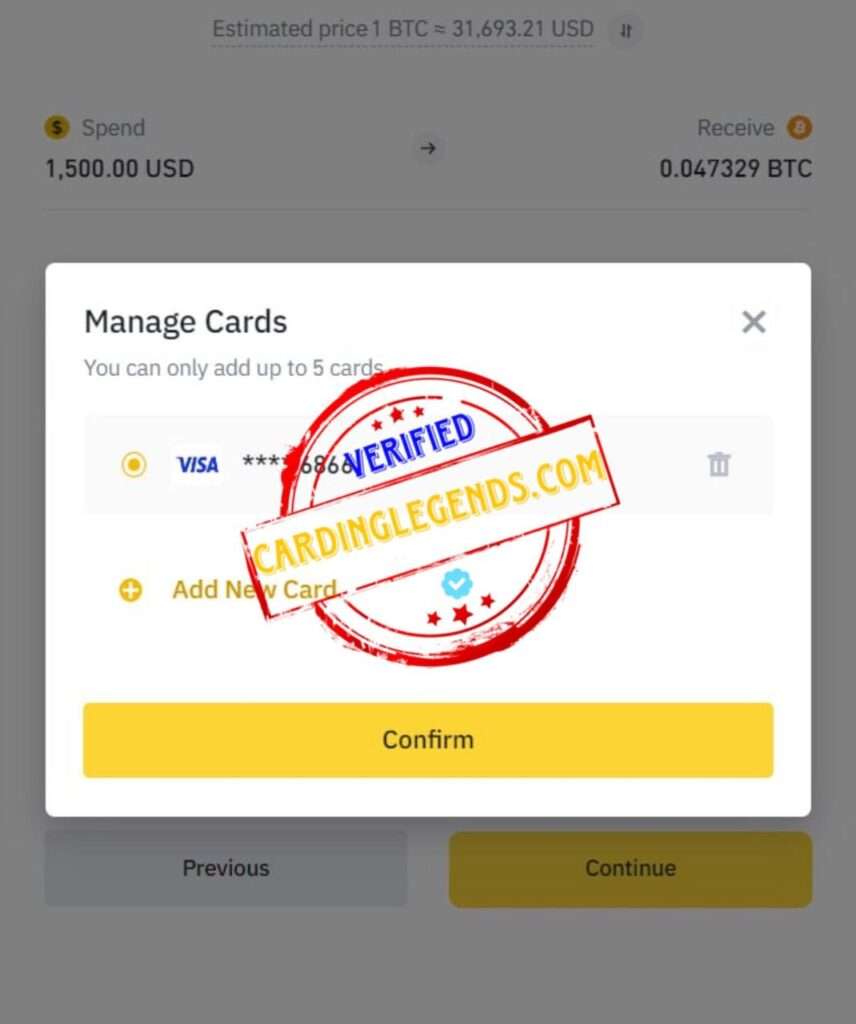 Next comfirm your order and wait
Simply take note of the summary and click confirm if everything is accurate. If you look at the costs, they are only $3, which is reasonable for a trade of $1.4k, however they will utilize a lower exchange rate to make money. Hence, they will charge around $60 for a 1.5k trade. Not awful at all. I then clicked Confirm. If you don't click Submit within 1 minute, you can click Refresh to acquire the most recent pricing.
Finally!!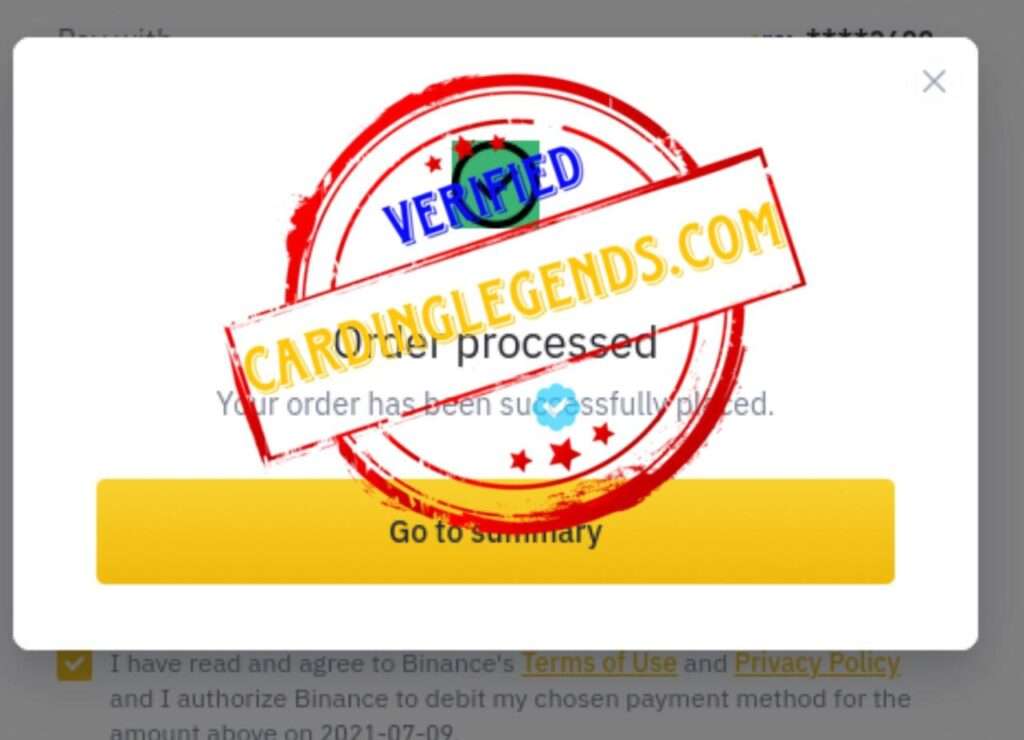 You may now check your balances on the account dashboard and send money to an external wallet to keep your money there safely. I advise using blockchain or electrum, and make sure your seed and private key are secure.

Video below when i logged in mobile app to confirm
other methods