Hello team carding community Today i have came up with this new tutorial of how to cashout cc to btc 2023 CHAINBITS.COM CARDING METHOD a place where to buy btc a using credit card so kindly follow-up with me i guarantee you successful cashout
STEP 0: CLICK HERE HOW TO CHOOSE NON VBV CC
requirements of how to cashout cc to btc 2023
A computer/ mobile phone connected to fast internet
we need proxy or a vpn
cardingshop.club account i used there non vbv for this method
Fullzz mainly to avoid verification procedure
Always choose a card with all the information on it for simple carding because it will save you time getting background information and simplify the verification process. check the card below we recommend
steps of how to cashout cc to btc 2023
Create a new account at cardingshop.club or log in if you already have one by going there.
Use the following direct URL: https://cardingshop.club/

When your account is created go ahead and add the item you want to your cart and also they are also available products you can try as it is recommended by many professional carders once you have added your cc to cart you can proceed to payment page
Since the website only accepts cryptocurrency payments, you must have cryptocurrency in your bitcoin wallet.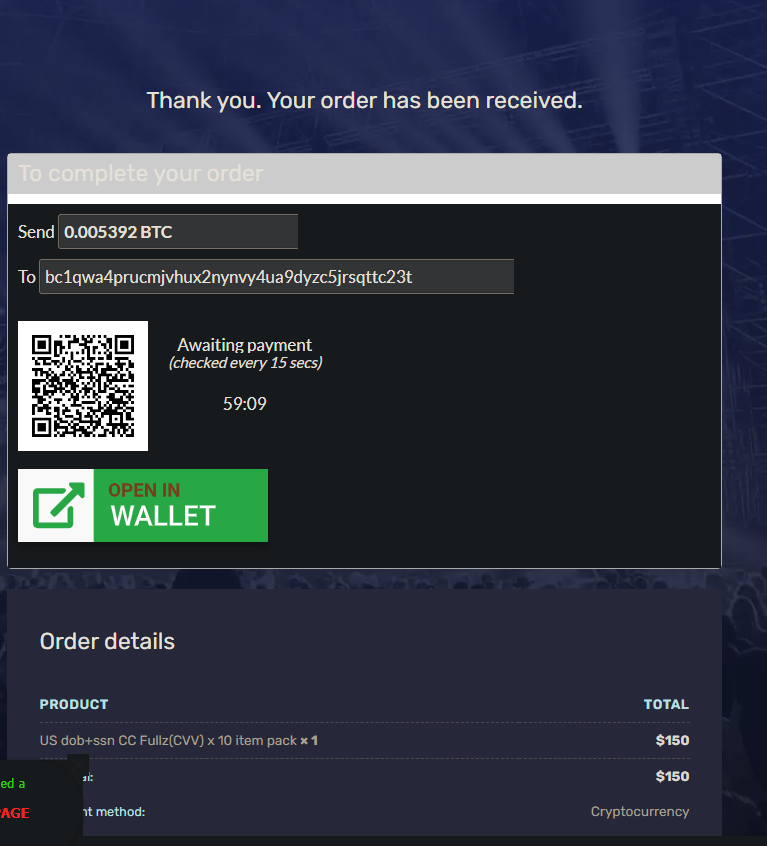 After system confirming your payment cc will be sent to you as shown in screenshot below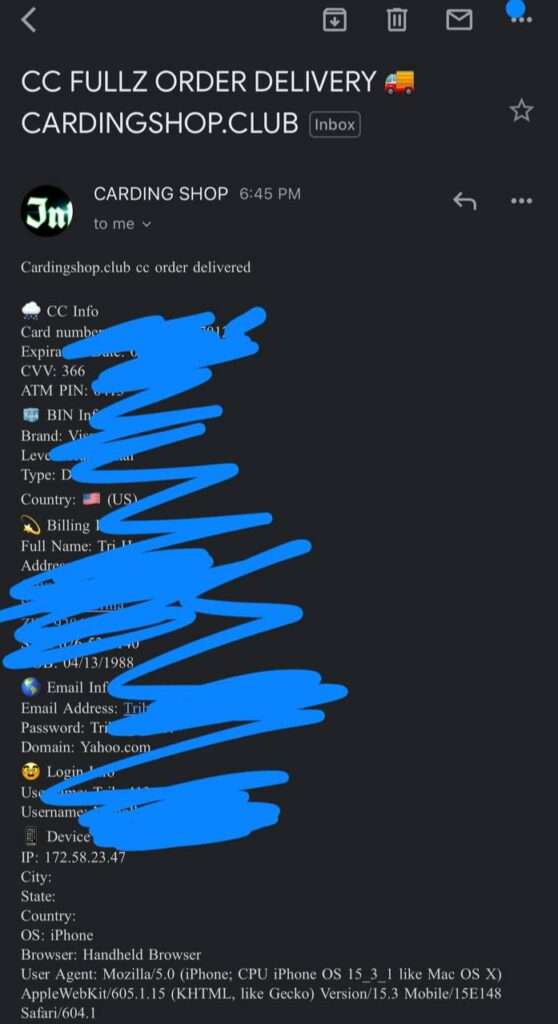 This type of card lacks 2FA authentication, and any security inquiries we may encounter will be based on the Fullz information, such as our date of birth.
1. NOW VIST buy.chainbits.com AND ENTER THE AMOUNT OF CRYPTO YOU WANT TO BUY
The most typical limit for simplex gateways is $500, thus we'll just cash out $500 because bigger amounts require verification documents.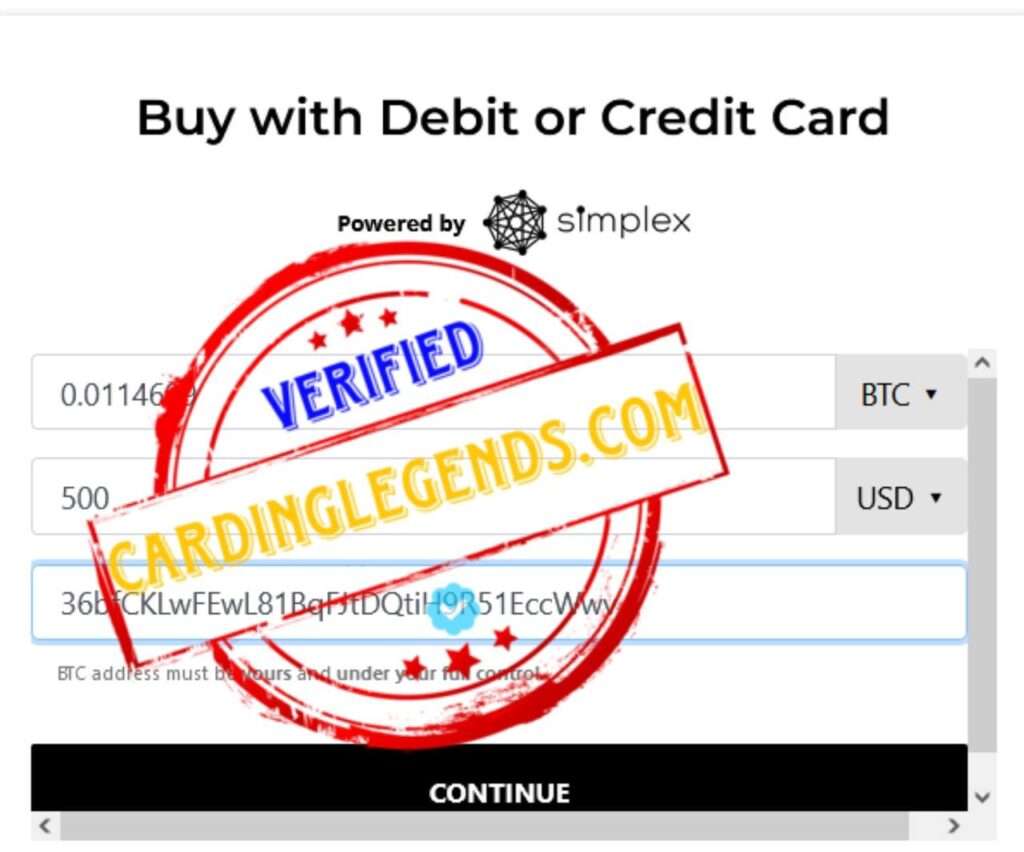 Enter the address where you want to receive the cryptocurrency.
Clarify that it is your wallet and that you are in complete control.
payment overview
Verify the order's summary before placing the order. The sum must be $500 or less.

NOW LETS ENTER CARD DETAILS YOU GOT FROM CARDINGSHOP.CLUB
With this strategy, I'll use a USA credit card. Being nonvbv, it's supposed to function correctly. Make sure your card is one of Visa or Mastercard because the website takes both.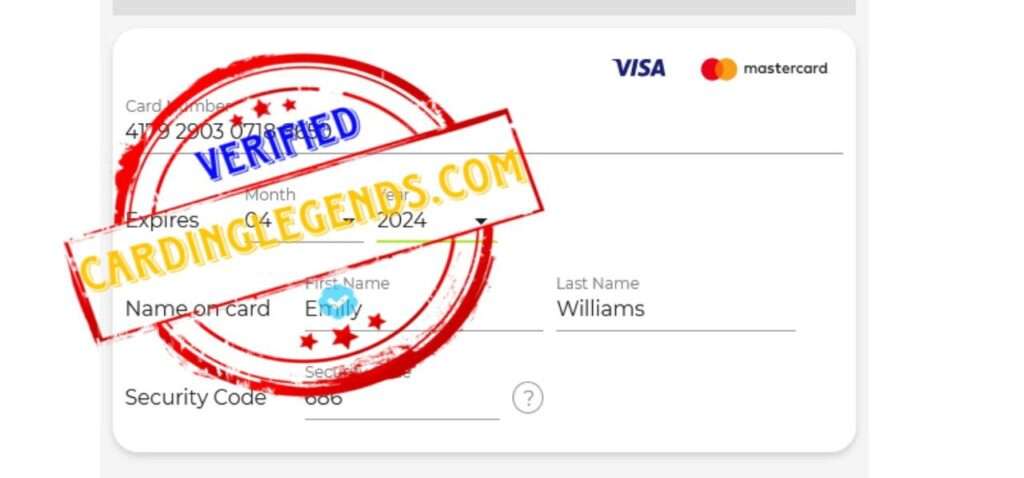 Fill in every field without pasting any information into them
Use a keyboard to type.
accept terms of service
To proceed, select I Agree to the terms and conditions. You must consent in order to move forward.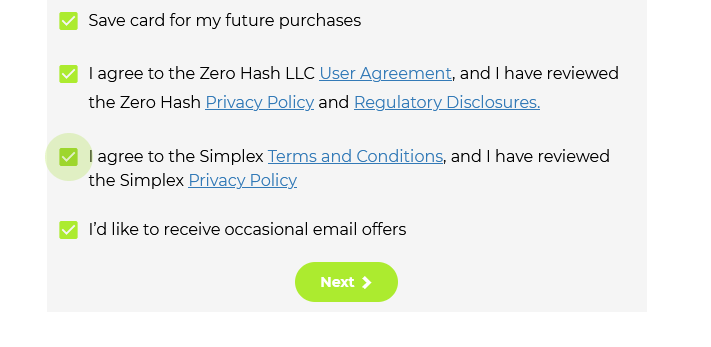 type in billing address the info you see on the cc
Fill out the billing address with the Fullz you have. You should be aware that the billing of the card serves as the card's authorization's verification. If the billing is incorrect, some gateways will not charge.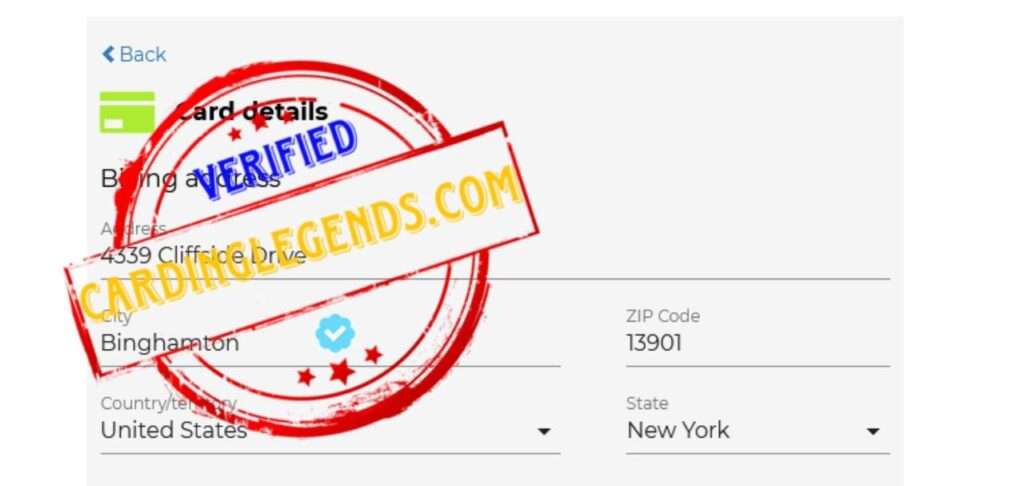 put in your personal details
Fill out the requested fields using the Fullz information. As no verification is transmitted to the phone number, it can be any number. Although some orders may be issued with notifications, avoid using the owner's phone number.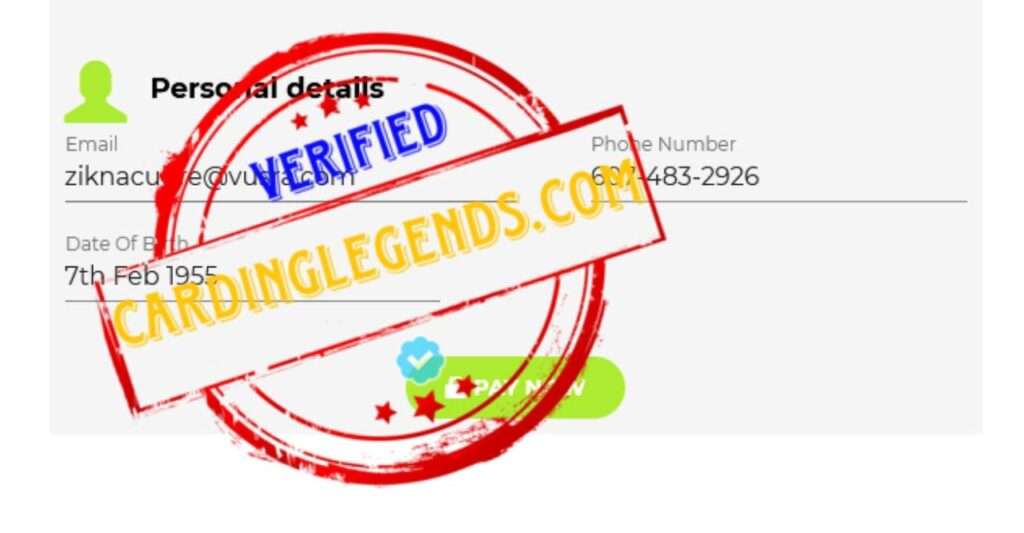 gmail confirmation
Before continuing, you must validate the email address you used for billing. So, confirm if the email is reachable. Enter the given code.
Choose a currency, then go.
card being authorised
Hold off till the card is charged. As the card is not secured, the verification will be skipped, your order should be finished in approximately a minute.

now is done proccessing
Finally, your order should be processed, and you'll receive an email and browser notification confirming it. You can now return to the merchant's website or view your transaction in the blockchain after completing the checkout process.

You can check your wallet balance to verify your purchase. Be aware that it can take a while for the transaction to be verified and that you might not yet see a balance. Check the address balance in blockchain explorer to see if any inbound transactions are shown.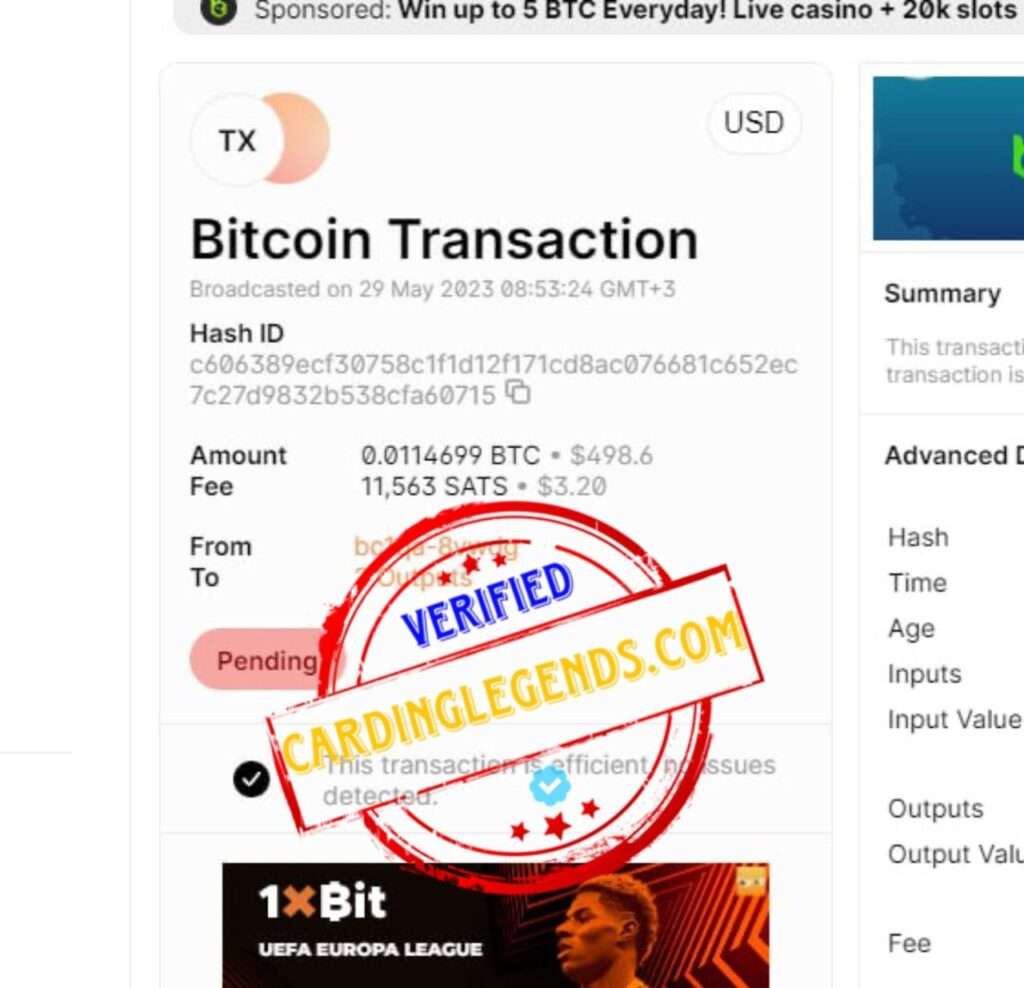 more carding methods